Happy Wednesday foodie friends. Today is going to be slightly different: I am featuring some eats of my best friend Sina, who I mentioned a few times on the blog, e.g. remember the awesome cheesecake she made? She has such a warm and beautiful personality and has always been there for me when I needed her. Though people often wonder what it is that we two have in common, we understand each other better than anyone else ever could. Love that girl. She is the bomb.


But enough of the emotions, today is about food and since Sina is regularly posting a lot of her delicious meals on her instagram, I thought I'll use some of them for today's post. Sina pretty much always eats three meals a day, so I put together a few of her typical breakfast, lunch and dinner items, enjoy: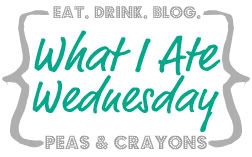 Breakfast
Breakfasts can be the strangest stuff when it comes to Sina. She loves her protein powders – like really, she actually enjoys the taste of them. Protein pancakes are therefore pretty much a staple. But sometimes she experiments with recipes I never even heard of, as: chia pudding with banana chocolate whey ice cream.
Lunch
Another addiction of hers is sushi. It's one of the things we usually eat when we are dining out. And if we are not at an Asian place, you can be pretty sure that 90% of the time she would get a salad with chicken.
Dinner
Did I mention how much she loves her chicken salads? She really does. The only things rated higher in her books must be steak. And really the steak pictured is the best one I ever ate. It's easy to make this girl happy when it comes to food: serve up some meat and veg and she'll probably be your best friend, if she wasn't mine already. Sorry guys.
Oh, and probably the most lovable thing about her: her table manners!


Also I found a few pictures of Lou, Sina and I, of which I never knew they even exist… things that happen when you are the last one who joins instagram…
Hope you enjoyed this slightly different WIAW. Now I need to get Jay to take pictures of his food one day. This would be definitely a lot of fun.
Make sure to head over to Jenn to check out more mouth-watering eats and have a beautiful day!